Melanie Jean Juneau
motherofnine9

Some attributes

First
author
Second
Echoes of the Divine

Oopsy Daisy

Third
columnist

Other attributes

Fourth
blogger

joy ofnine9 mother of nine9
Melanie Jean Juneau is a wife, writer and mother of nine children who blogs at
joy of nine9.
The very existence of a joyful mother of nine children seems to confound people. Part of her call and her witness is to write the truth about children, family and marriage with insight and humour.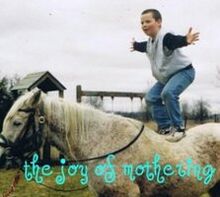 With her husband she raised nine children on a hobby farm and discovered fufillment and purpose. Slowly she began to realize her calling, vocation and witness to the world was the joy of mothering
She is the Administrator for ACWB , a weekly writer for CatholicMom,monthly writer for  a columnist at CatholicLane , CatholicStandCatholic365   CAPC & author of Echoes of the Divine. 
Ad blocker interference detected!
Wikia is a free-to-use site that makes money from advertising. We have a modified experience for viewers using ad blockers

Wikia is not accessible if you've made further modifications. Remove the custom ad blocker rule(s) and the page will load as expected.